I'd like a friend like Nina Stibbe. I might already have one. The thing is I haven't read the diaries of my friends, but I have read Nina's. Or at least the one she wrote about her "sabbatical year" back in London, because it's just been published as Went to London, Took The Dog: A Diary.
If you are familiar with Nina's earlier biographical book, Love Nina, a collection of letters from a 20ish year-old Nina to her sister Vic, then you'll already be mental friends with her. I wasn't and only read Love Nina after I read her latest book. The two books feel like companion pieces, with a similar cast of characters, many of which are familiar names from the London arts scene.
After separating from her husband, Stibbe decides she needs to return to London and an opportunity falls into her lap to stay as a lodger with writer and screenwriter Deborah Moggach, Debbie to her friends (The Best Exotic Marigold Hotel). Stibbe spends the year mostly in London with the occasional trip to Leicestershire to see her sister and mother, back to Cornwall for a Christmas with her family, and in between, various literary festivals and events. We get a glimpse into that world, and the varying quality of hotels that come with such gigs, including mishaps with suitcases, brain fog and getting older.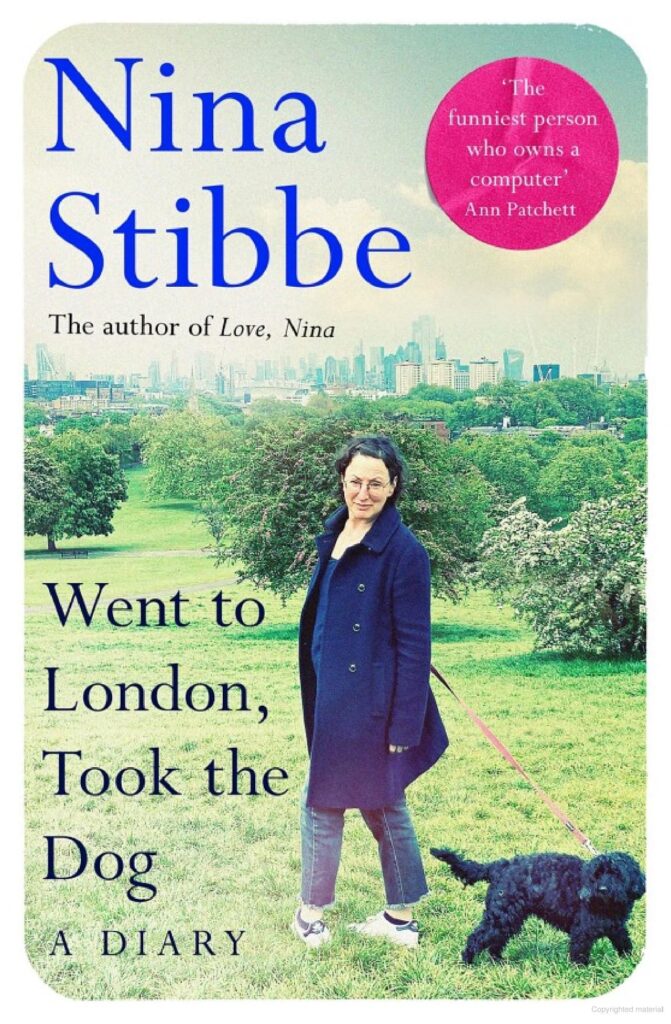 In London, Stibbe explores her neighbourhood, its swimming pools (indoor and outdoor), walks the dog on the heath and spends a lot of time drinking coffee at Sam's Café, owned by Sam Frears, one of Nina's charges when she was a nanny and son on Stephen Frears the film director (Dangerous Liaisons, High Fidelity, The Queen), and where many of the cast of characters pop in and out. You could probably write a sitcom set in Sam's Café (I'm surprised one of the many writers and film folk that frequent it haven't already) and I'm keen to make a cameo there myself on a trip up to town, to see who I might spot. Nina and Debbie rub along well in their lodger/landlady relationship, sharing often a Charlie Bigham's dinner (fish pie is a favourite) and trying to evict in a humane way a mouse that had also taken up residence.
Disappointingly in "Went to London…", Alan Bennett doesn't make an appearance as he did in Love Nina (he lived across the road and would often have supper with the family Nina was nannying for). Though Stibbe's style of the writing is quite like Bennett's own diaries, with her knack for wry observation and capturing a moment through spare dialogue.
Nina, if you'd like to bring your dog to Kent for a walk, give me a shout. I feel we will have a lot to talk about.